Kitchen Remodeling Dayton, Ohio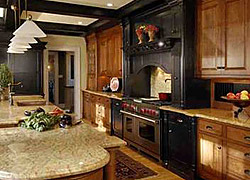 Kitchen remodeling usually takes around 6-8 days depending on the size and what all is involved with the project. We can help with the kitchen design, if needed, and will make the whole process as pleasant as we can from start to finish.
Kitchens are a gathering place when you have guests or preparing meals and it is nice to have a kitchen design that not only makes you feel good but helps you stay organized.
We can sell you the Kitchen cabinets, countertops, and flooring or we can install what you purchase from someone else. We have certified NKBR design professionals on staff to assist you with any design questions. Our cabinetry selections range from custom, semi-custom, and stock cabinets, as well as a cabinetry line specifically for bathrooms. To compliment our cabinetry we offer granite, quartz, solid surface, plastic laminate, and cultured marble countertops. It is our goal to serve you and make you so pleased that you will call us for all your needs time and time again.
Serving:
Centerville, OH
Springboro, OH
Bellbrook, OH
Dayton, OH
Vandalia, OH
Beavercreek, OH
Hamilton, OH
Fairfield, OH
Middletown, OH
Lebanon, OH
West Chester, OH
Cincinnati, OH
Mason, OH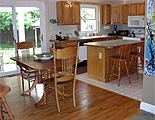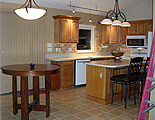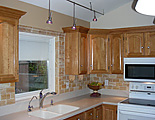 Kitchen Remodel