Basements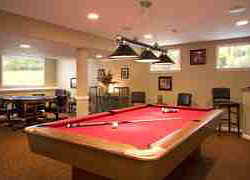 Welcome to Good Guy Home Improvements web site! I (Joe Taulbee) started Good Guy Home Improvements over 11 years ago in April of 2006. There isn't much that I haven't done in that period of time but I have to say finishing basements is my favorite thing to do residentially. Estimates are free so if you are thinking of finishing your basement I would love to hear from you to set up a meeting to discuss your basement.
The cost to finish your basement with Good Guy Home Improvements averages $30 a square foot today 6-7-17. So a 1,000 square foot basement will cost around $30,000 to finish. Bathrooms that have been roughed in start at $10,000 if that haven't been roughed they start at $15,000. After the contract has been signed we don't take any money up front.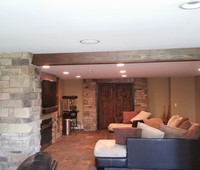 Payments are made in three installments and the first one isn't due until framing is complete. The second installment is due after all rough inspections just before we hang drywall and the third upon completion. Now every contractor will tell you they are the best at this and I would think there are a few contractors in the Dayton area that provide the quality of work and customer service that Good Guy Home Improvements does but in 11 years I honestly haven't met them or seen their work. All of my guys are very professional, extremely meticulous, all together Good Guys! Our skill set has been honed to a very high level over the past 11 years but it is still our goal to finish the next basement better than the last.
You will want those permits pulled when finishing your basement. It isn't a law but if you need to file a claim with your insurance company down the road because of fire or flood they will check to see if permits were pulled and possibly deny you coverage if the proper permits weren't pulled. Your taxes will be raised for the additional finished space in your basement but so will the value of your property.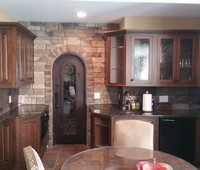 You will also have the peace of mind that local inspectors came in and made sure things were done properly. To finish your basement you will need Building, Electrical, and HVAC permits. In the Dayton area the HVAC permit is typically tied to the Building permit. If you are adding a bathroom you will need a plumbing permit. Permit costs vary but typically they run $650 for all.
The first step is framing and it is very important to have a skilled framer. Everything needs to be square and level but also the 2 x 4's have what is called a crown side and that crown needs to be facing either out or in along with all the other boards on the wall or you will wind up with a wavy wall and baseboard trim. Fire blocking is extremely important not just to pass code but to protect your family in case of fire.
Codes are minimum requirements so when it comes to fire blocking I would rather go to the maximum side of things so we go several steps further. Code requires either 1/2 inch drywall or 1 1/2 inch lumber at the top of all exterior walls between the newly framed wall and foundation to close off the space. Also every ten foot from floor to ceiling, including soffits, ceiling coves, fireplaces, HVAC chases, etc.. Good Guy Home Improvements takes it a step further and uses fire blocking foam as well in those same areas.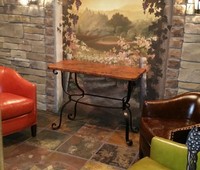 Code for insulation in a basement requires R-13 floor to ceiling on all exterior walls. Some counties/cities require un-faced others don't because of possible mold growth. A solution to this is to install 1/2 inch foam board on the back of the walls which will keep any moisture from penetrating the newly framed wall for the life of the basement and the cost is affordable.
Electric code requires tamper proof outlets, all arc fault protected every 12 foot. Bars and bathrooms have to be on their own circuit and GFCI protected. Bathrooms require exhaust fans vented to the outside of the house and there is not a maximum on the length of that duct. Dryers have a maximum of 25 feet for their duct and every 90 degree turn ducts 5 feet. We do a lot of recessed canned lighting and sconces on dimmers and use 14 gauge wire. Smoke detectors are required to be hard wired to the rest of your detectors throughout the rest of the house.
We follow all plumbing codes except some areas still allow mechanical vents and we don't use them because they fail over time so we vent everything to the outside of the house. We will design your basement however you like, open concepts are best in my opinion, keeping costs down and giving it a larger more open look. Keep in my mind that if you want a bedroom, code requires an egress window which will add $5000 to the budget if done through Good Guy Home Improvements.
I hope the information I have provided is useful to you, I am available for free consulting as well if you are a DIYer. If you hire us we will work on your home as if it were our own. We will never sacrifice quality for profit! You can contact me (Joe Taulbee) personally at 937-689-1635 or joe@goodguyhomeimprovements.com
Before
Before

After


After

Before


In progress

After



Basement Before & After