Basement Design Ideas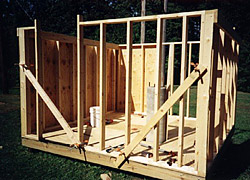 Many homeowners feel they would like to make better use of their basement space but aren't too confident about what they would like it to look like. It's why they scour online sites, read articles and blogs on basement plans and browse through magazines. While all of these avenues will give you some idea of how you can refinish and design your basement, it's a good idea to consult basement design specialists like us for the job.
This is because every basement space is different in terms of its dimensions, layouts, the entrance points, ceiling height, and amenities. This makes it important to get the space custom designed so that the features meet your function and aesthetic requirements. We at Good Guy Home Improvements LLC have worked very consistently for more than 11 years to build a very solid customer base in and around Dayton, Cincinnati, Englewood, and Clayton.
Custom Basement Design and Planning Solutions
We have handled a significant number of basement designing projects in Huber Heights, Springfield, West Chester, and Ohio. In recent years we have catered to customers across Fairfield, Hamilton, Centerville, Miamisburg, as well as West Carrolton and the surrounding areas. Not only do we provide consultation and planning solutions, but handle the entire basement renovation project from start to finish.
Our designers will work in tandem with you to get a better understanding of what your ideas are and will discuss various basement ideas and plans with you. They will provide advice on what installations are feasible in that space and provide solutions on what would have to be done in order to create the kind of space you want in your basement. Some interesting basement design ideas you can consider include:
Transform the area under the basement staircase into a playhouse for your kids.
Use every nook and cranny optimally either to create seating or storage spaces.
Create an industrial chic concept by leaving some utility pipes exposed and give them a trendy matte finish.
Create a custom wine cellar with modernistic glass doors and LED lighting.
Leave some walls with a natural brick textured finish to lend a unique look to the space.
If you are installing a basement kitchen, use inexpensive yet impactful finishes like subway tiles for the walls along the countertops.
Splurge on built-in entertainment cabinets that provide the perfect storage space.
Use wall-to-wall carpeting to create a cozy and warm atmosphere in the basement.
Add recessed lighting, wooden flooring and grooved ceiling features to your basement home theater
If space permits, install a long wet bar that becomes a great place to entertain guests.
Functional Basement Plans
These are just some of the design ideas you can use for your basement remodeling project. Our designers will ensure that the solutions they provide will be a reflection of your ideas and they will provide practical solutions of their own to help ensure that your renovated basement is not just stunning in appearance but functional too.
We are the experts that leave no stone unturned to ensure you get the kind of space you want at basement renovation cost that fits right into your budget. For any more information about the services we provide, feel free to call Good Guy Home Improvements LLC at 937-689-1635. You can also send us your project details and queries via this contact us form.